What exactly our objective when writing this blog??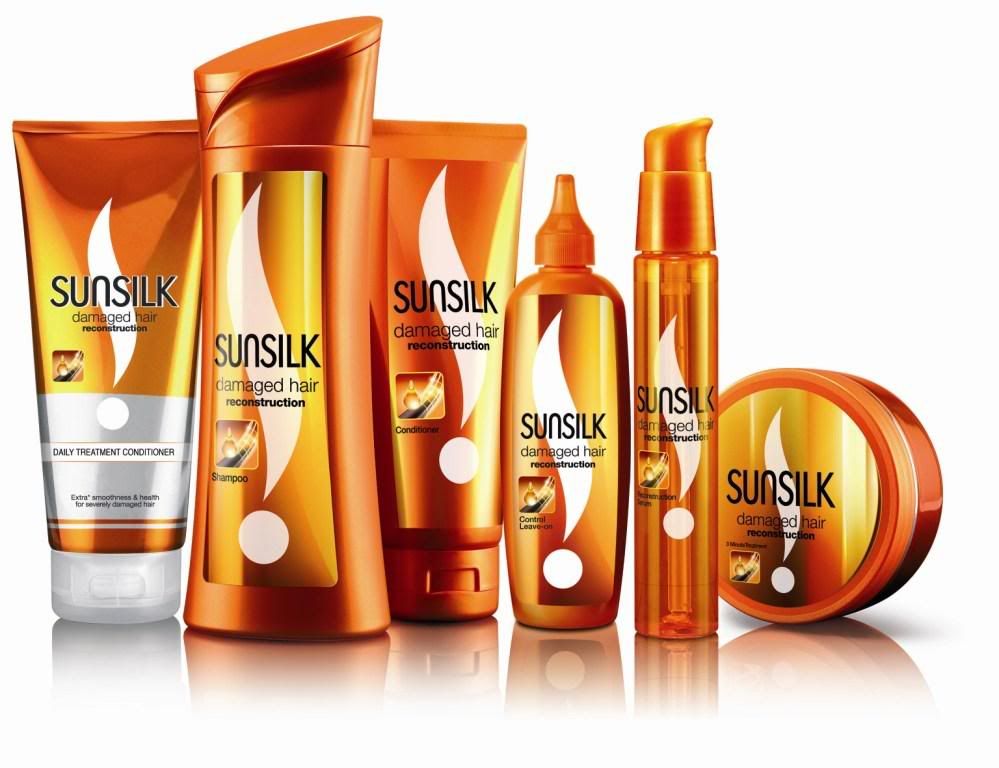 Errmm.. we think we should educate friends and family on the
benefits of SUNSILK CONDITIONER
.
Yeah, my mom convinced, and so do my sisters. MY GIRLFRIENDS?? Of course They do. Mar who never used Sunsilk
or any conditioner
before, start to use one.
Hani and Iqa as well.
Me? My love for
SUNSILK
from the first moment i know the product. I tried many shampoo before, but when i have the dandruff problems before, and tried H*** & S******* , and also C****. It turns out my hair become really dry. Yeah, the problems solved, but i hate it when i got my hair all frizzy.
But when i change to
SUNSILK ANTI DANDRUFF
, both problem solved!! Even better when i used the conditioner.
For now, i am using
SUNSILK SMOOTH AND MANAGEABLE
since my dandruff problem already gone.
I love the
PINK
shampoo the most. My hair feel light ( even i have such a long hair). My hair becomes
3 times smoother
when i used the conditioner. Twice a week i used the hair treatment ( if i have time for that ). MY hair becomes MUCH smoother, or should i said
5 times smoother
?? But yeah, you could try.
The leave on conditioner?? Yeah, it is a
GREAT
help when you really don't have enough time. ( it help me during my exams weeks ).
Owh, i am currently downloading NewS Winter party concert while update my precious Hoshi. Hurmm only managed to download the 1st and 3rd cd. i wish i have more times.
PARIS?? we would love to. A girl can dream right??
IF you think you can, YOU absolutely can!!! I believed it!
IF you work HARD, your effort will be rewarded.
It just a matter of time...!
You only have
SUNSILK
shampoo but don't have conditioner?? Hurmm.. i bet you might think the conditioner is way too expensive. Hey, chill out.. You can get the conditioner in such a worthy price, ( anyway, you need it!! ). Print the discount voucher picture on top of this blog and bring it to your nearest
WATSON
. Make sure they scan your bar code. You could get the conditioner RM2 cheapest.
Don't miss the chance to have great hair you guys!!
xxx
with love
hikahoshi.livejournal.com
we-hoshi.blogspot.com